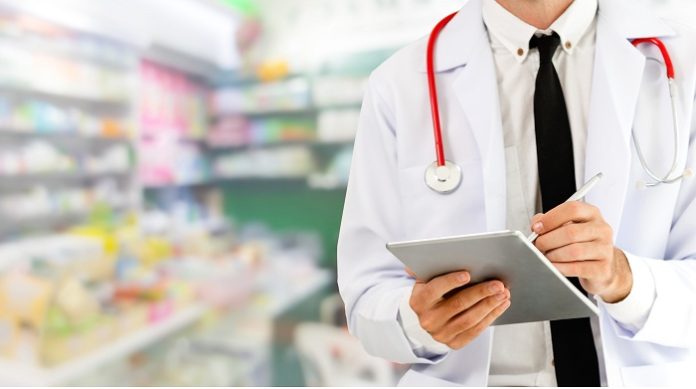 Prescription drugs aim to improve patient well-being. Medications help manage lifetime conditions, prevent complications and promote quality-of-life when taken with the correct dosage, at the right time, and regular intervals. The process of obtaining a prescription often entails a visit to a doctor who puts into writing the required medicine, intended dosage, and intake frequency. Patients then take this to a local pharmacy where a pharmacist reads the paper prescription and dispenses the required drugs.
In an ideal situation, patients obtain medication easily. However, there are instances when it becomes time-consuming. Undecipherable handwriting requires pharmacists to call physicians to verify information written on paper prescriptions or faxed instructions. It may even entail further discussion between prescriber and pharmacist when multiple medications can produce adverse drug effects. Aside from these, patients may even encounter difficulty securing refills, which can pose serious risks such as hospitalization or even death.
What is ePrescribing?
Electronic prescribing or e-prescribing (EP) serves to address these concerns. E-prescribing entails the use of software that allows medical practitioners to issue electronic prescriptions and directly send them to an accredited pharmacy. It allows prescribers to manage new and refill medications and integrate them into existing patient records. It does away with handwritten prescriptions and aims to resolve medication errors associated with them.
In several areas of the world, such as the US, UK, and Australia, e-prescribing is gaining wide acceptance due to government-issued incentives of implementing the paperless prescription process. Its continued adoption can positively impact patients, prescribers, dispensing facilities, and the entire health industry.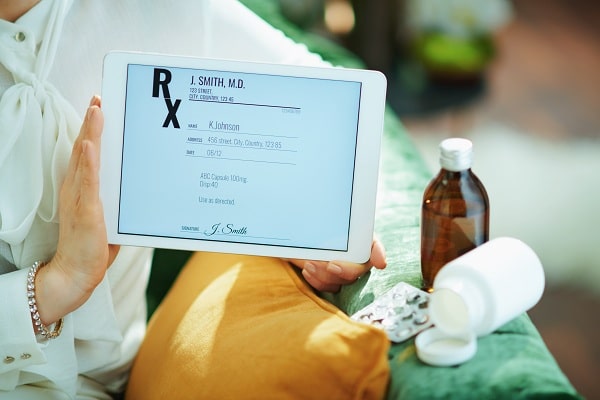 Impacts On The Healthcare Industry
E-prescribing impacts the healthcare industry in several ways. It is an advantage for the following:
Electronic prescriptions provide clinicians with a streamlined process of ordering prescriptions. The system also counterchecks potential allergic reactions and informs medical practitioners of generic alternatives. Aside from this, EP also ensures adherence in medication intake, as it automates refills that are crucial for patient well-being.
Government incentives likewise encourage medical practitioners to implement e-prescribing systems as they issue prescription orders for their patients. In the United States, medical practices that use e-prescribing tools are eligible for a 2% reimbursement for Medicare B charges. To date, 70% of American physicians are using electronic prescription services. In the United Kingdom, hospitals implement EP for in-patients. Australia is also gearing up for the adoption of EP systems in various territories. Prescribers are advised to read more about its March 2021 implementation to embrace the use of EP services in giving appropriate medication for patients.
Pharmacists in the past struggled in deciphering handwritten and faxed subscriptions. This drawback makes the process rather time-consuming, as it compels dispensers to contact physicians for clarification.  E-prescribing lightens the pharmacist's role by ensuring readable data is transmitted electronically. It also automates verification of conflicting medications and drug allergies to ensure patients receive medicines that have little or no adverse effects. Pharmacies also benefit from increased revenue with the use of EP systems through prescription refills.
E-prescription is one aspect of health IT to improve patient outcomes. Widespread implementation of this technology can help reduce healthcare burn out as it lessens the burden of issuing and dispensing prescriptions. Aside from this, EP systems also allow coordination among various patient care settings through accessible patient data. Integrating information from multiple sources allows practitioners to address patient health concerns and deliver expected care levels.
Patients are the ultimate beneficiaries of an e-prescribing system. They no longer need to worry if their prescriptions get lost or if they do not have one to request for a refill. Patients can also have peace of mind knowing that their medicines can manage or improve their symptoms. Electronic prescriptions are also convenient, as they can be sent either through email or SMS that they can show to pharmacists or send to allow home delivery.
Need For Enhanced Data Security
Prescription information issued through EP systems become part of a patient's record. Ensuring that authorized persons can access this information to promote patient outcomes is a paramount concern for the entire industry. Medical information requires reliable data storage and secure networks to maintain the privacy of such sensitive information. EP providers need to ensure that their systems can handle sensitive data and transmit it only to those with authorized access.
Conclusion
E-prescribing impacts the healthcare industry in several ways. It lessens healthcare provider burnout by automating prescription and dispensing. At the same time, EP systems ensure medicines are safe and multiple prescriptions work together to manage and improve patient conditions. It can even boost medicine adherence in patients.
Electronic prescriptions also allow medical practitioners to perform coordinated care by providing access to a single patient information platform.
While EP systems provide advantages for healthcare personnel, their use challenges the healthcare industry's ability to store and secure data. Its implementation then requires rigid structures and robust networks that guarantee prescriptions are solely used to promote patient well-being.