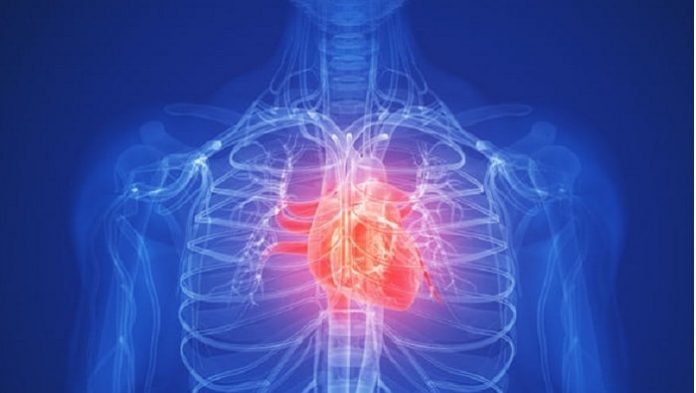 Compared with men, women have an increased risk of mental stress-induced myocardial ischemia (MSIMI) after myocardial infarction (MI), with microvascular dysfunction and peripheral vasoconstriction with mental stress implicated in MSIMI in women, according to a study published in Circulation, a Go Red For Women issue focused on women's heart health.
Viola Vaccarino, MD, PhD, from Emory University in Atlanta, and colleagues studied 306 patients ≤61 years of age who were hospitalized for MI in the previous 8 months and 112 sex- and age-matched community controls. At rest and 30 minutes after mental stress, endothelium-dependent flow-mediated dilation and microvascular reactivity were measured. Peripheral arterial tonometry was used to assess the digital vasomotor response to mental stress.
The researchers found that women in both groups showed a higher peripheral arterial tonometry ratio during mental stress but a lower reactive hyperemia index after mental stress, indicating enhanced microvascular dysfunction after stress. With mental stress, there were no sex differences in flow-mediated dilation changes.
Compared with men, women had twice as high a rate of MSIMI (22% vs 11%) and a similar elevation in ischemia with conventional stress (31% vs 16%). The sex differences in inducible ischemia were not explained by psychosocial and clinical risk factors. The sex differences in MSIMI were not explained by vascular responses to mental stress, but these were predictive of MSIMI in women only.
Microvascular dysfunction and peripheral vasoconstriction with mental stress are implicated in MSIMI among women but not among men, perhaps reflecting women's proclivity toward ischemia because of microcirculatory abnormalities," the authors write.
Disclosures: One author disclosed receiving royalties from the sale of the Emory Cardiac Toolbox, which was used for some analyses in this study.