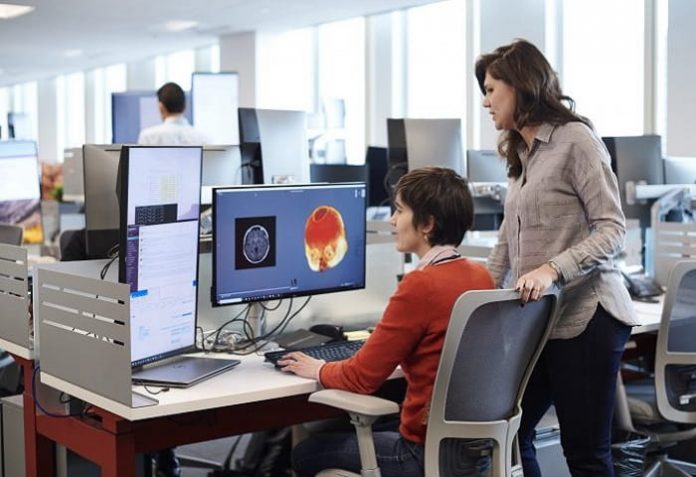 Technology is all about disruption, but a doctor operating on a patient doesn't want to be "disrupted." Digital solutions that clinicians are eager to embrace won't lead to additional clicks, require extensive training, or feature some flashy object that's distracting to the task at hand.
The best tools will simplify, prioritize and organize. They will take the clinician away from administrative or mundane tasks and bring them closer to the patient.
AI, done right, achieves these objectives. That's why one hospital system is pinpointing the resources, expertise and strategy needed to successfully develop and implement AI and developing the platform and tools needed to ensure the technology can realize its potential.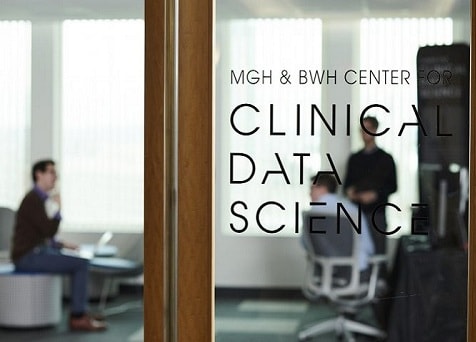 "2018 is the year AI will become 'real' in medicine – with proven value, seamless implementation and increasing acceptance that it's something to be embraced rather than feared," said Mark Michalski, MD, Executive Director of the Massachusetts General Hospital and Brigham and Women's Hospital Center for Clinical Data Science (CCDS).
So how are Dr. Michalski and his team making it real? In May 2017, CCDS partnered with GE Healthcare to bring AI to healthcare. Since the announcement, Dr. Michalski's team has quadrupled in size, and together with GE Healthcare they have begun building smart devices and a number of "solution suites" targeted at specific care pathways, like neurology and stroke.
The two entities acknowledged a shared commitment – of time, capital and expertise, to undergoing robust data aggregation, annotation, development and validation processes, and to ensuring solutions are deployed seamlessly, in workflows, devices and applications used today.
Their strategy is to approach AI holistically – build not just one tool but an open platform; develop not just one application but an entire library; integrate the technology not just into one hospital or health system but into every imaging machine and the GE Health Cloud, which can be leveraged around the world.
Dr. Michalski explains what the results are beginning to look like. Every 40 seconds, someone in the US has a stroke. The resulting cost of treatment, medicine and missed work days totals $34 billion1. Many parts of the US, and the world, are unable to provide optimal detection and treatment of stroke due to lack of standardized imaging protocols, gaps in expertise and delays in time and reporting.
Despite these challenges, it's a transformative time in stroke care. Recently, the American Heart Association and American Stroke Association updated the ischemic stroke guidelines based on evidence from the DAWN Trial, expanding the treatment window from six to up to 24 hoursi. This means patients will be treated based on stroke size and character rather than a strict time cutoff, making fast, high quality imaging even more important. Enter AI.
CCDS and GE Healthcare are developing a stroke application, part of a larger neurology application suite, which has the potential to simplify and organize images for stroke detection and treatment in situations where "time = brain."ii
Another focus area for the AI solutions, Dr. Michalski explains, is emergency medicine. He describes a scenario. A patient enters the emergency room after a car accident. He has a spinal injury and has experienced back issues before. To avoid significant or permanent damage, a clinician must rapidly sort through 300 images generated by an CT, two prior spine scans, and clinical notes in the patient's electronic medical record before making a diagnosis.
It's a race against the clock that could be supported by AI. Among the deep learning applications to be developed is one that sorts through the worklist, analyzes the flood of data, and identifies the most critical images for the radiologist to read. For the spinal injury patient, this could mean a more timely, accurate diagnosis. For the clinician, this could mean valuable minutes returned to their day.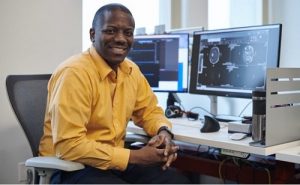 But worklist prioritization, faster intervention and predictive prognosis are not the end of this AI collaboration. These targeted outcomes are just the beginning. By co-developing solutions that span medical specialties, starting with radiology and ultimately including pathology, genomics and population health, as well as clinical care areas, including cardiology, oncology and women's health, the team ends the industry's previous one-off or rushed approach.
"If 2018 is the year AI really enters medicine, the next major milestone will be when we no longer need to excessively talk about it," Dr. Michalski said. "AI will be an assumed part of the healthcare system – making care more efficient, more accurate and more personalized for not just patients in the U.S. but all over the world."
[1] https://www.cdc.gov/stroke/facts.htm
[i] http://www.nejm.org/doi/full/10.1056/NEJMoa1706442
[ii] Technology in development that represents ongoing research and development efforts. These technologies are not products and may never become products. Not for sale. Not cleared or approved by the U.S. FDA or any other global regulator for commercial availability