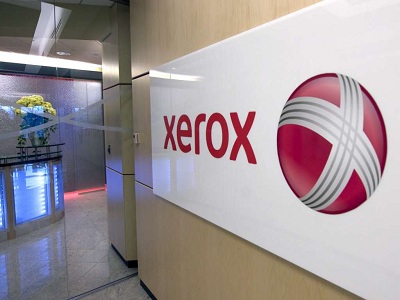 Xerox is recruiting multi-brand dealers seeking to sell the company's comprehensive and connected office hardware and managed print services portfolio—and Memphis Communication Corporation and Standard Business Systems are the latest to join the Xerox channel partners program.
The agreements highlight Xerox's efforts to gain a larger share of the small- and medium-size business (SMB) market by increasing its multi-brand dealer base in the U.S. by more than 30 percent in 2017.
"Adding leading multi-brand office equipment dealers and other types of channel partners is core to our strategy to increase our share of the lucrative and growing SMB market—as 75 percent of office technology sales are made through indirect channels," said Darren Cassidy, president, U.S. Channels Unit, North America Operations, Xerox.
The newly signed multi-brand dealers were drawn to a channels partnership with Xerox because of the company's custom apps opportunities and its extended sales support:
Memphis-based IT services provider Memphis Communication Corporation (MCC) will take advantage of Xerox's app-friendly ConnectKey® platform using the Xerox App Gallery to build customized applications. "We're looking forward to the ability to build custom apps that address workflow issues in healthcare and finance as well as those focused on the distribution industry in Tennessee, Arkansas and Mississippi," said Shane Berry, MCC co-chairman.
Little Rock-based print dealer Standard Business Systems (SBS) was attracted to the breadth of Xerox's offerings and the strength of its brand, as well as the post-sales service and support that comes with being a Xerox reseller. "We now have a hand in every aspect of the customer experience," said Tony Macia, vice president, sales, SBS. "With Xerox's support, our customers are being 100 percent taken care of by SBS."
New ConnectKey product lines offer expanded opportunities for Xerox channel partners
The dealers are joining Xerox on the heels of the biggest product launch in the company's history—the introduction of 29 printers and multifunction printers (MFPs), which comprise the Xerox AltaLink® and Xerox VersaLink® product lines.
The 12 entry (A4) and 17 workgroup (A3) devices, both color and monochrome, and with speeds up to 90 pages per minute, are all equipped with ConnectKey—a powerful combination of technology and software for SMBs and larger enterprises alike. The AltaLink series includes 10 MFPs designed for larger workgroups or print volume needs, while the VersaLink devices are designed for small workgroups and distributed teams, and include 19 MFPs and printers.
The ConnectKey portfolio transforms traditional printing devices into smart, connected workplace assistants that reflect the evolving needs of today's businesses at the intersection of physical and digital worlds.
Prospective partners can learn more about the Xerox channel partners program at www.xerox.com/en-us/about/partner-programs.
About Xerox
Xerox Corporation is an $11 billion technology leader that innovates the way the world communicates, connects and works. Our expertise is more important than ever as customers of all sizes look to improve productivity, maximize profitability and increase satisfaction. We do this for small and mid-size businesses, large enterprises, governments, graphic communications providers, and for our partners who serve them.
We understand what's at the heart of work – and all of the forms it can take. We embrace the increasingly complex world of paper and digital. Office and mobile. Personal and social. Every day across the globe – in more than 160 countries – our technology, software and people successfully navigate those intersections. We automate, personalize, package, analyze and secure information to keep our customers moving at an accelerated pace.