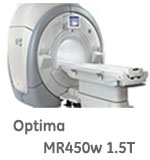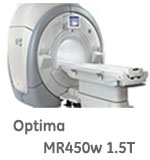 GE Healthcare introduces Optima MR450w, an MR system with a wider bore that provides the most advanced image quality, and in less scans. The system serves the needs of the 1 in 5 U.S. patients who are obese or claustrophobic and require a 'larger' imaging system.
Additionally, Optima MR450w is clinically optimized for specific anatomies, including industry leading breast imaging capabilities, can accommodate more patients with fewer scans and less coaxing for high patient throughput and satisfaction. The wider, 50-cm field of view scans more anatomy and the 70-cm wide bore provides enhanced patient comfort.
Jim Davis, general manager of MR, GE Healthcare says, Our customers needed a wider system to enable them to meet the needs of obese and claustrophobic patients. Without sacrifice to image quality, our new MR system provides productivity and will increase patient access to the most advanced diagnostic tools.
"GE has overcome the traditional limitations that sacrificed image quality for size of scan," says A. Joseph Borelli, Jr., MD, president and medical director at Belfair Medical Clinic in Bluffton, S.C. "As radiologists, administrators and technologists continue to demand productivity without compromise to image quality, GE Healthcare is uniquely positioned to offer applications and capabilities aimed to drive efficiency, improve usability and reinforce growth."
Built on a fully redesigned MR platform, the Optima MR450w offers applications and capabilities that improve usability as well as providing the following features:
* Condition-Specific Features: Advanced anatomy-optimized capabilities for imaging breast, spine and cardiovascular regions.
* Redesigned Platform Accelerates Image Quality: An exclusive optical RF system and a new 145-cm long magnet offer uniform tissue contrast and optimized MR signal for clean, crisp images
* Patient-Centered Optimization: Exclusive removable table minimizes time between scans while productivity enhancements dramatically reduce time of MR studies
Optima MR450w is backed by GE Healthcare's Continuum promise to provide customers peace of mind in avoiding obsolescence.
ABOUT GE HEALTHCARE:
GE Healthcare provides transformational medical technologies and services that are shaping a new age of patient care. Our broad expertise in medical imaging and information technologies, medical diagnostics, patient monitoring systems, drug discovery, biopharmaceutical manufacturing technologies, performance improvement and performance solutions services help our customers to deliver better care to more people around the world at a lower cost. In addition, we partner with healthcare leaders, striving to leverage the global policy change necessary to implement a successful shift to sustainable healthcare systems.
Our "healthymagination" vision for the future invites the world to join us on our journey as we continuously develop nnovations focused on reducing costs, increasing access and improving quality and efficiency around the world. Headquartered in the United Kingdom, GE Healthcare is a $17 billion unit of General Electric Company. Worldwide, GE Healthcare employs more than 46,000 people committed to serving healthcare professionals and their patients in more than 100 countries. For more information about GE Healthcare, visit our website at www.gehealthcare.com.