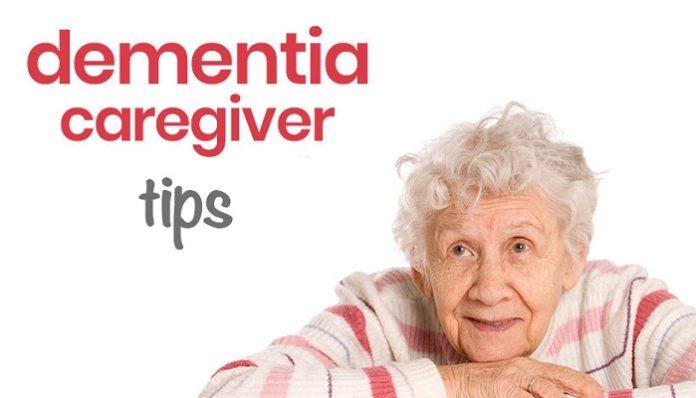 Over 16 million Americans provide unpaid care for a loved one with dementia, per the CDC. To help a loved one with dementia function at their highest level, caregivers must implement specialized behavior management methods.
Although dementia isn't a disease, it might harm a person in several ways. It affects their intelligence, physical and motor skill, perception, social skills, emotional stability, and personality. Thus, both the individual living with dementia and the person providing care may feel the tremendous strain.
As a caregiver, it helps to be prepared to deal with the inevitable day-to-day difficulties that inevitably emerge. Learning about the progression of dementia can help you provide better care for your parents or relatives.
How to Care for Someone With Dementia: 7 Tips for Caregivers
Here are some helpful tips to make the process easier:
1.   Ask easy questions
If you have more than one question, space them out, so they don't feel bombarded. Don't leave people guessing or give them too many options. Questions with only yes/no answers are the most effective.
Consider a question like, "Would you rather drink juice or have a snack?" Providing visual cues and suggestions can aid in clarifying your question and guiding the recipient's response.
2.   Be patient; it pays off
Agitation is a common symptom of dementia, which can be caused by the person's inability to remember or express themselves. Therefore, it is imperative that you work to reduce the mental and emotional strain they are under.
It doesn't matter how busy you are; rushing the person, you're caring for won't improve the situation. It's bound to make you both angry. Be patient and ready to repeat yourself if required. Your loved one may need some time to process your question.
3.   Divide the work into smaller, more manageable chunks
Consequently, this makes a wide variety of tasks far less difficult to complete. You can encourage your loved one to do as much as they can. Remind them of items they might have forgotten, and help them with tasks they can no longer manage independently.
Providing them with visual aids could be very helpful. So, rather than letting them peruse the entire closet, you may just show them two options from which to pick an outfit. The same is true for many other routine choices, like what to cook or where to travel.
By reducing the number of options to just two, you can help a loved one make a decision without overwhelming them.
4.   Reassure them gently
Those with dementia may feel bewildered, anxious, and self-conscious. They may also have difficulty distinguishing between reality and fantasy. Don't bother attempting to convince them otherwise. Pay close attention to the feelings they are attempting to convey as they are genuine.
Provide verbal and physical displays of comfort, support, and reassurance. When all else fails, holding hands, embracing, or praising them usually evokes a response.
5.   Don't get into an argument with them
Disrupted brain function is the hallmark of dementia, which primarily affects seniors. Because their brain tells them so, people believe it even though it's obviously false or doesn't make any sense.
It's only human to want to set the record straight when someone is spreading false information. However, doing so will just provoke a fight or an emotional outburst from both of you. The person has lost the ability to consistently apply logic and reason, making any argument with them hopeless.
6.   Use the gift of laughter
The majority of people believe that humor may help them heal. However, it has been shown to be helpful for people with memory loss. One study found that telling jokes to a loved one has the same stress-relieving effect as taking medicine.
Caregiving can be stressful, but laughter may help you relax and release some of that tension.
Use humor when you can, but never at someone else's expense. Most people with dementia are still sociable and eager to share a joke with you.
7.   If they become angry, distract them
Change the subject or the environment if your loved one starts to sulk or lose their cool. Consider taking a walk or asking him for help. Before attempting to redirect, try to connect with the person emotionally. You may remark, "I understand how you're feeling, and I'm sorry you're in such pain. Let's walk outside for some fresh air.
Closing Thoughts
Dementia caregiving, in particular, may be an isolating and draining profession. The best way to deal with problems is to talk about them and get help rather than attempting to handle them all by yourself.
While it may be difficult to ask for or accept help, caregivers who have done so report feeling relieved and wishing they had done so sooner. An understanding that you are not alone in this or even just a few hours of sleep could make a world of difference.
Family and friends, in-home care providers, assisted living facilities, temporary placement, short-term care facilities, and caregiver support groups are all options.