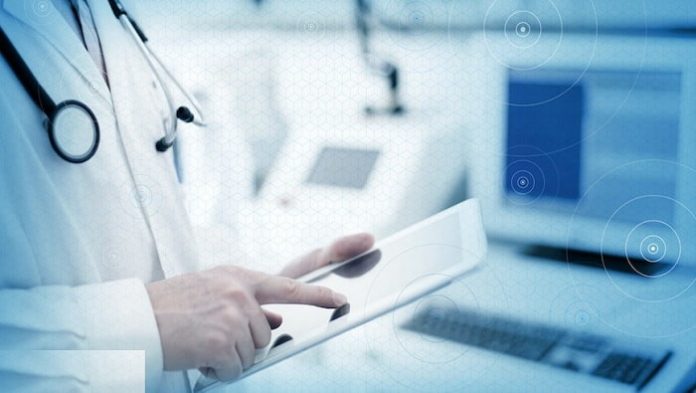 A global group of leaders announced the Global Digital Health Index (GDHI), an interactive digital resource that will track, monitor, and evaluate the use of digital technology for health throughout the world.
The GDHI aims to make global health systems more transparent, responsive, and better able to meet the needs of the population by assessing countries' progress in digital health and identifying each country's greatest opportunities, needs, and gaps.
Digital technologies have enormous potential to transform health, especially at a time when there are more mobile phones than people on the planet. Integrating technologies such as mobile phones, tablets, remote patient monitoring devices, and sensors into health systems can save lives, extend the reach of healthcare services, and reduce healthcare costs – yet many countries face persistent challenges in implementing sustainable digital health solutions at scale.
Similar to how the Human Development Index has driven global development progress and the eGovernment Index has shaped investments in technology infrastructure, the GDHI will help determine how investments in digital health can strengthen health systems and encourage better behavior among policy makers, donors, and implementers in the digital health field – from aiding government decision making to guiding informed investments.
"The Global Digital Health Index marks a significant step towards intelligent and informed global health systems," said Patricia Mechael, Executive Vice President at the Personal Connected Health Alliance at HIMSS, Principal and Policy Lead at Health Enabled, and facilitator of GDHI. "It will help countries and funders make smarter health and investment decisions, overall raising the bar in global health and improving the lives of generations to come."
The GDHI announcement came alongside the annual 2017 U.N. General Assembly, which gathers world leaders in New York for high-level discussions oriented towards the achievement of the Sustainable Development Goals (SDGs). The GDHI will focus particularly on driving progress towards SDG 3: Ensure healthy lives and wellbeing for all at all ages, through enhanced data use and visibility into health systems.
Anupriya Patel, India's Minister of State in the Ministry of Health and Family Welfare, commented, "The Global Digital Health Index is a pioneering initiative that will help speed up global digital health adoption and maturity. In India, we look forward to studying and contributing to scale up digital health in line with our Honorable Prime Minister's 'Digital India' vision."
As a multi-stakeholder initiative, the GDHI brings together a broad range of government, private sector, academic, NGO, and other key digital health stakeholders. The GDHI is co-facilitated by HealthEnabled, a digital health nonprofit, and the Global Development Incubator (GDI), an organization that helps launch social impact startups and partnerships – with technical support from Dalberg's Design Impact Group and ThoughtWorks.
"We're thrilled to help design and launch the Index," said Andrew Stern, GDI's Founder and Executive Director. "It will give donors a clear picture of how their investments can have the most bang for the buck when it comes to digital health interventions."
The GDHI Steering Committee includes representatives from the Ministries of Health of India, Mali, and Thailand, as well as representatives from Commonwealth Medical Association, the Bill & Melinda Gates Foundation, Health Systems Research Institutes, Healthcare Information and Management Systems Society (HIMSS), International Development Research Centre, Johns Hopkins Bloomberg School of Public Health, PATH, Philips, USAID, and the World Health Organization.
The GDHI has received financial support from the Bill & Melinda Gates Foundation, HIMSS, Johnson & Johnson, and Philips. Frans van Houten, CEO of Royal Philips commented, "We know from the Future Health Index that we commission annually that there is great variation in levels of maturity between countries when it comes to digital health. The GDHI will be a very useful tool to help motivate and provide clear guidance to countries on how they can improve the health of their people through digital technology."