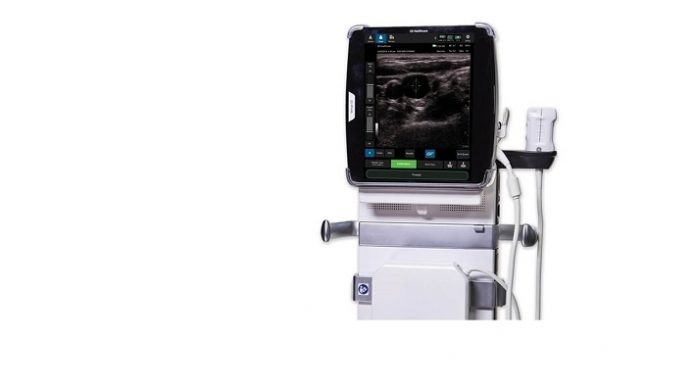 Murray-Calloway County Hospital (Murray, Ky.) installed three CARESTREAM Touch Prime XE Ultrasound Systems (video) for use in its main radiology department and obstetrics unit.
CARESTREAM Touch Ultrasound"When we evaluated ultrasound systems from major vendors we quickly discovered that the Touch Prime XE ultrasound systems offer innovative features that can help with infection control, provide better ergonomics for sonographers and deliver user-specific programming," said Heidi Hordyk, the hospital's Director of Radiology. "This ultrasound platform incorporates new technologies and features that are not found in other ultrasound systems we reviewed."
Carestream's Touch Prime XE incorporates recommendations by ultrasound professionals and ergonomic experts. A sealed console allows for easy cleaning to help reduce the risk of infection. The system is adjustable to accommodate all scanning positions, which can help reduce repetitive stress injuries. The swipe of a badge activates each sonographer's preferences and presets. And the system is much easier to drive and is more maneuverable than many ultrasound units, according to Ms. Hordyk.
A user-specified programming feature allows sonographers to use preset parameters for each type of exam. "This feature is extremely important in our obstetrics unit where OB/GYN specialists worked with our sonographers to define programmed settings that deliver the specific imaging details needed to make an accurate diagnosis," said Ms. Hordyk.
The Touch Prime XE system simultaneously provides enhanced spatial detail with increased frame rates for improved visualization of moving structures while optimizing image formation to reduce noise and artifacts.
Carestream's Smart Flow Imaging visualizes blood flow in all directions—independent of the imaging angle. This ultrasound system is capable of frame rates in excess of 100Hz while maintaining enhanced imaging detail.