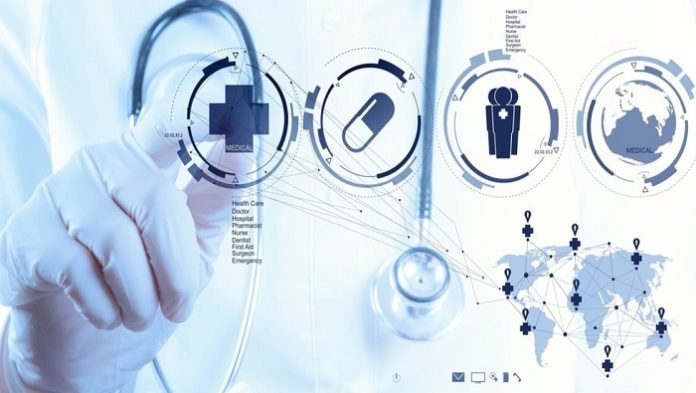 When properly managed, outsourcing helps improve patient care and maximize staff
efficiency.
There's a very good argument to be made for outsourcing. A healthcare provider's core competency, after all, is diagnosing and treating patients. By outsourcing non-core functions, providers can, in theory, reduce costs while improving service levels and patient outcomes. But outsourcing comes with risks, and as healthcare providers increasingly consider outsourcing more areas of their operations, it's essential to understand the liabilities so they can determine whether the benefits outweigh the disadvantages.
Healthcare is one of the biggest industries in the world and, until very recently, it lagged behind most others in its adoption of outsourcing. As the industry becomes more competitive, health organizations must learn to deliver excellent patient care. In most geographies, patients have multiple providers and health systems to choose from. It's paramount to ensure patient satisfaction, setting providers up for repeat business and referrals. However, the digital health trend is already ready to offer the consumer a very unusual project – the patient profile template. It combines the functionality, convenience, and mobility of telemedicine with the operational efficiency of an offline clinic. Unfortunately, providing excellent care requires substantial manpower and resources. Facilities must spend more, both on a recurring basis and with larger capital investments. Unless, of course, they outsource.
This is why healthcare software development service is in demand today. A wide range of technological competencies allows outsourcing companies to successfully implement ideas and business objectives into practice.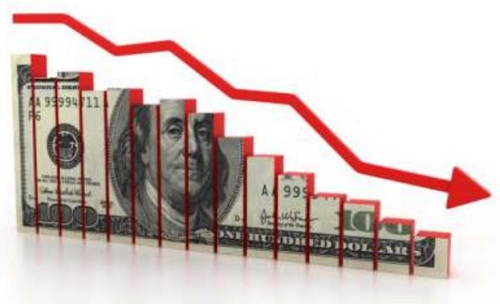 It's no secret that hospitals and other healthcare providers need to lower their expenses. The cost of healthcare has risen prohibitively in countries like the United States, and, somehow, this generous flow of income still isn't enough. According to a recent Black Book survey, the average hospital will need to reduce its costs by 24 percent by 2022, just to break even. Hospitals' cost structures have become unsustainable and, as a result, nearly every provider is at least considering outsourcing, and most have already taken the leap in one or more areas of their business.
One of the most commonly outsourced areas is IT. The global healthcare IT outsourcing market is projected to reach $61 billion by 2023. IT administration is the most outsourced area, as providers continue to increase their focus on electronic health records (EHR) and data management, operations management, asset management, and billing.
But outsourcing has extended its reach well beyond IT. Commonly outsourced clinical services now include medical and technical offerings such as laboratory (pathology and microbiology), pharmacy, radiology, dialysis, magnetic resonance imaging, nuclear medicine, mental health services, physiotherapy and rehabilitation, speech and language therapy, occupational health therapy, medical tourism, and home-delivered healthcare. In addition to IT, non-clinical outsourced services now include facility management, sterilization, meals, patient transport, procurement, security, and more.
It's no wonder that healthcare providers are increasingly relying on outsourcing for so many services within their complex environments. The social scrutiny of increasing patient costs is at an all-time high. Furthermore, curbing costs quickly and substantially is necessary for providers to stay competitive and profitable. Hospitals, especially, are facing dwindling margins, higher patient expectations, and minimal federal support.
Lost revenue in American hospitals due to billing issues alone can be as high as 20 to 30 percent. Additionally, antiquated technology systems result in US hospitals absorbing at least $8.3 billion annually. And the cost of highly skilled, full-time employee resources often outweighs the cost of working with a third party vendor. Plus, outsourcing service lines like diagnostic imaging allows hospitals to offer cutting-edge medical services without making the substantial investments necessary to upgrade in-house equipment. Assuming everything goes according to plan, the cost savings of outsourcing can be a game changer.
Another "pro" is the fact that outsourcing widens a provider's talent pool. It can be difficult to find highly skilled, niche talent, especially in rural areas, and outsourcing can help health systems bridge that gap. The role of the academic level of professional nursing is a main characteristic. For students in these spheres it is difficult to get nursing essay with excellent high scores. Because you need to have practical experience and theoretical knowledge for best results. Outsourcing companies understand that a high professional level is a necessity in healthcare. By introducing knowledgeable and competent resources to manage key operational areas, existing staff is freed up to focus on patients. Outsourcing helps providers offload their most tedious management and administrative tasks so they can spend time where it counts: on making patients better. This, of course, results in increased staff productivity, greater employee satisfaction, reduced training costs and, ultimately, less turnover.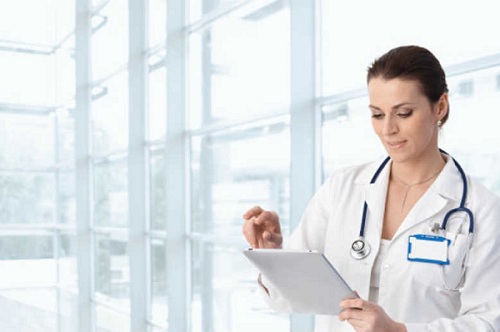 Likewise, a productive and happy staff yields healthier, contented patients, as well. As of this year, an online survey of doctors revealed a physician burnout rate of 44 percent. This obviously isn't a good situation for anyone involved. Somehow, this workload needs to be pared down because a healthy workforce is essential to improving patient outcomes and attaining national healthcare goals. We can't meaningfully reduce the number of patients, and hiring more employees will just make costs skyrocket even more. Outsourcing is one of the most effective ways to address this issue, reducing overall costs and expenses without sacrificing quality patient care.
But outsourcing isn't a panacea. The risks can be substantial, and providers need to do significant due diligence up front to ensure that the right services are outsourced to the right partners.
One of the biggest risk factors has been data breaches and patient privacy issues. In 2018 alone, 15,085,302 patient records were breached. This number tripled in 2018 versus 2017. Hackers and data breaches pose a threat for health systems that outsource, as well as those that manage data internally. However, data breaches and confidentiality concerns are highest among business associates and third parties, making it essential for providers and outsourcing partners to institute risk management programs that protect patient data and comply with HIPPA regulations.
Other IT-related outsourcing challenges include the lack of technology platform standardization, data standardization, and a shortage of internal IT leaders experienced in managing outsourced solutions.
Outsourcers must also consider the likelihood of facing quality issues. Poor quality often stems from misunderstandings around the scope of the work being provided and the full costs of those services. Healthcare organizations shouldn't underestimate the amount of time and effort required to develop a successful outsourcing partnership: especially up-front. Providers and vendors must explicitly define the scope of work, the standards and objectives by which it will be measured, and the full cost of every possible agreed-upon scenario. By explicitly defining the services to be rendered and the levels of performance, both parties can make SLAs the foundation of their agreement, narrowing the possibility for miscommunication.
Organizations must ensure that vendors can be held accountable for their performance, and that the work can't expand beyond a predefined scope. Quality-related issues can also be hedged by working only with vendors possessing extensive industry experience, and by ensuring that vendors adhere to industry best practices, such as ITIL and PMI standards.
Control issues can also plague an outsourcing relationship. Outsourcers may experience service interruptions when contracts expire, an unstable workforce (limited availability to staff and/or high turnover), and difficulty switching vendors, should that become necessary. Providers must ensure that the savings gained by delivering services through a vendor outweigh the costs and headache that may be incurred due to quality and control issues.
Such problems can become nightmares, but assuming providers mitigate risks as much as possible and choose their vendors wisely, much can be gained through outsourcing. Patient experiences can be vastly improved across the board, from check-in to diagnosis to recovery to discharge. Outsourcing has the potential to lower costs, provide greater access to specialists, improve patient care, lessen critical mistakes, and even enable providers to offer more services. It remains the best path to a financially sound bottom line.