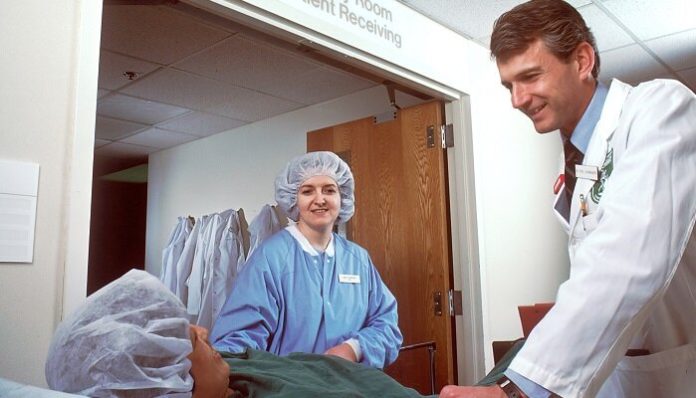 Starting a private medical practice is an exciting and rewarding endeavor for healthcare professionals seeking autonomy, flexibility, and the opportunity to provide personalized patient care. However, establishing a successful practice involves more than medical expertise. It requires thoughtful planning, financial management, and compliance with various regulations. Here are steps to start a private medical practice:
1.  Establish a Detailed Business Plan
Establishing a detailed business plan is crucial for several reasons when starting or growing a business. It serves as a roadmap, guiding your venture strategically and operationally, while providing a solid foundation for success. It should include an executive summary, a market analysis, financial projections, and an outline of your services. The benefits of creating a comprehensive business plan include:
Identifies opportunities and challenges: A business plan requires thorough market research, which helps uncover potential opportunities and challenges within your industry. Understanding these factors allows you to develop strategies to capitalize on opportunities and address or mitigate risks, giving your business a competitive edge.
Facilitates financial planning: A detailed business plan includes financial projections, such as revenue forecasts, expenses, and cash flow analysis. These projections help you determine the financial viability of your venture, identify funding needs, and establish a budget to manage your resources efficiently.
Sets performance benchmarks: A business plan establishes specific, measurable goals and milestones, allowing you to track your progress and evaluate your performance over time. Regularly reviewing your achievements against these benchmarks helps you identify areas for improvement and adjust your strategies as needed.
Facilitates contingency planning: A well-prepared business plan considers various scenarios and includes contingency plans for potential challenges or changes in market conditions. This proactive approach helps you adapt quickly and effectively when unforeseen circumstances arise, increasing your business's resilience and stability.
2.  Find a Suitable Location for Your Practice
When selecting a location for your practice, consider population density, zoning regulations, infrastructure, proximity to other healthcare providers, and public transportation options. When searching for new office space, prioritize accessibility. Choose locations with ample parking nearby or close to major roads or highways. Optimal locations may include areas near hospitals, universities, shopping centers, office parking spots, or other business hubs where patient traffic is high.
In addition, consider the size of your office space when making this decision. A larger office can accommodate more staff and equipment, while a smaller one may require you to downsize your services or add mobile units. Make sure the space offers sufficient storage for medical records and supplies. Ensure that the building meets local zoning regulations and safety requirements. This includes consulting with an attorney, researching applicable codes in your area, and obtaining necessary licenses or permits for setting up a healthcare facility.
3.  Secure Appropriate Funding
Consider all financing options such as bank loans, grants, angel investors, venture capitalists, credit cards, or private equity investments. When seeking outside funding sources, ask for help from a team of professionals. They can help evaluate potential options to determine which is best for your business needs and ensure you secure favorable terms with lenders or investors.
Additionally, create an accurate budget and financial projections to outline your current and future capital needs. It will help potential investors understand the scope of your project and provide a comprehensive view of how their funds will fuel growth.
4.  Choose a Legal Structure
The legal structure of your business will have significant implications for your taxes, personal liability, and operational flexibility. Before registering your practice, consider the various options, including sole proprietorship, limited liability company (LLC), professional corporation, or partnership. Additionally, ensure that you understand the legal requirements of being your own registered agent, as this is a crucial responsibility that you must undertake. You will act as the point of contact for legal matters and receive important documents on behalf of the practice.
5.  Obtain Necessary Licenses and Insurance Policies
You must obtain licenses, permits, and insurance policies before you open your medical practice. Start by researching state and local laws on professional licensing requirements for healthcare providers in your area. Most states require that physicians obtain a license from the medical board or agency responsible for regulating healthcare professionals within their jurisdiction.
Research state laws regarding malpractice insurance and other liability coverage for medical practices. Consult with an insurance specialist to discuss different plans and select the one best suited for your practice's needs. It will help protect you from potential legal issues or fines down the road, resulting in smoother operations and improved patient care.
6.  Network With Other Healthcare Providers
Connecting with other healthcare providers in the area helps you create relationships and gain visibility and credibility among potential patients. Take the time to attend conferences, seminars, health fairs, or industry events related to your field. You can also join professional associations or local chambers of commerce for networking opportunities. Additionally, consider joining online groups on social media platforms like LinkedIn, where you can engage with peers and promote your services.
7.  Get the Appropriate Equipment
Investing in technology that allows for efficient operations, patient scheduling, electronic health records, and online appointment booking is essential. You may need to purchase or rent specialty equipment, such as surgical instruments, or lab equipment. Consider purchasing a second-hand piece if you are looking to save money.
You should also be prepared with backup systems and emergency protocols so you can handle any unexpected situations quickly and efficiently. It could include having an emergency generator for power outages or an alternate way to access patient records in case of a system failure.
8.  Hire the Right Team
While recruiting personnel, assess their credentials, expertise, and skill to work together and communicate proficiently with patients and colleagues. Prioritize candidates who have the necessary expertise and enthusiasm for providing quality care to your patients. Build a diverse team that reflects the demographics of your patient population.
Establishing clear expectations for each role in your practice and providing adequate training opportunities can create an inclusive environment where everyone feels comfortable expressing themselves freely. Encourage collaboration among employees by instituting open-door policies and setting up communication channels that facilitate dialogue and feedback. Consider offering competitive salaries or incentives to attract talented professionals.
Endnote
Starting a medical practice requires careful planning and thorough research. Take the time to evaluate your options, develop an accurate budget, and create financial projections that outline your current and future capital needs. Obtain necessary licenses and insurance policies, network with other healthcare providers, and hire the right team to ensure the success of your business.