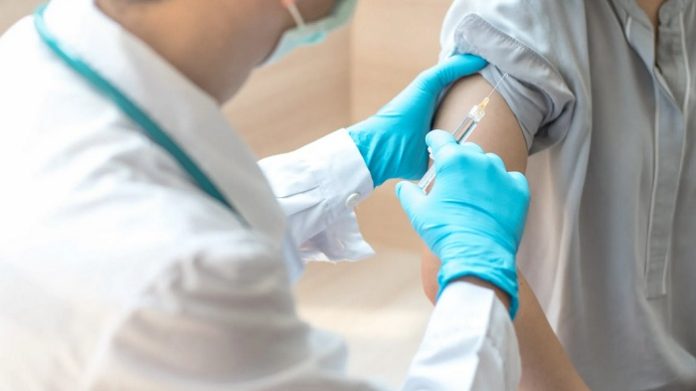 Public health experts aren't sure what the future has in store for COVID-19 immunizations, but some think it's becoming increasingly likely that these doses will be required on an annual basis, similar to the way flu shots are advised each fall. As more data gets rolled-in, the clearer it will become, says Chicago Medical School's Dean, Dr. Archana Chatterjee. She goes on to say that, however, the jab will be needed on a regular basis to keep the virus under check. We'll probably need some kind of vaccination on a regular basis to keep it under control, opines Dr. Chatterjee. She adds that one doesn't know whether this will be done annually, every two years, or every five years.
The committee will meet on April 6 to consider the future necessity of COVID-19 vaccine booster doses, as well as how often, if at all, they would be required. According to the FDA, it is expected that representatives from the US Centers for Disease Control and Prevention and the National Institutes of Health will also attend the meeting. The meeting is designed to aid the FDA in establishing a "basic outline" that will indicate whether more COVID-19 vaccine booster doses could be required and what might justify altering the mix of vaccinations to specifically target coronavirus strains. There would be no formal vote, and there would be no discussion of product authorization or approval.
Biologics Evaluation and Research of FDA Director, Dr. Peter Marks, says that by bringing together the panel of professional scientific external advisers in an open, public discussion about booster vaccination, they will obtain valuable knowledge, input, and expert counsel as one begins to correlate apt regulatory strategies to solve COVID-19 and virus variations in the future.
Former FDA Commissioner Dr. Scott Gottlieb said that he believes this is a six-month vaccine in terms of delivering really important protection against symptomatic sickness and infection, and for the vast majority of Americans, it is expected to become an annual phenomenon.
Dr. Abraar Khan, from Stanford University, says that it may be predicted that the virus will not go away, that there will be repeated surges, and that the protection will fade with time. As a result of the declining protection and the virus's evolution, future outbreaks are unpredictable, as per him, and thus there will be a need for boosters once more in the future, probably later this year, and they will have to be tailored to the most current strain that's circulating.
Pfizer and Moderna, for example, are working on variant-specific vaccinations that might target whatever variation of the SARS-CoV-2 virus is prevalent at the time the booster is needed.The companies have stated that they are developing a vaccine to guard against the Omicron form, but it is unclear whether one is required.
Pfizer CEO Albert Bourla stated that the company hopes to develop a vaccine that protects against Omicron and other SARS-CoV-2 strains. Bourla had said earlier this month that the goal is to produce something that can defend for minimum a year at least, and once that is done, one can return to the way life was led.