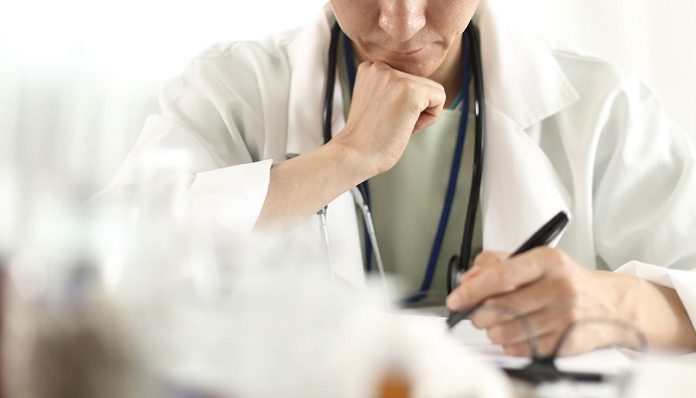 According to a study by the American Medical Association, Mayo Clinic, and Stanford Medicine, doctor burnout rates spiked with the start of the COVID-19 pandemic after falling for six years. Approximately 21 months later, towards the end of 2021, the physician burnout rate reached an all-time high. According to the research, which was published in the Mayo Clinic Proceedings, there were 62.8% more American doctors who reported feeling burned out in 2021 compared to 38.2% in 2020.

As a result, one in five doctors plans to quit their current job over the next two years.
According to Dr. Jack Resneck Jr., president of the American Medical Association, the worst of the COVID-19 pandemic is hopefully behind us, but there is an immediate need to attend to physicians who give their all to the country's fight against COVID-19, too frequently at the cost of their own wellbeing.
Despite having higher professional stress than the average American worker, the pandemic's emotional toll on clinicians led to cynicism, disillusionment, and career disengagement.
Resneck asserted that the joint findings necessitate taking the steps described in the AMA Recovery Plan for America's Physicians, a road map unveiled in June that focuses on meeting the needs of physicians with five main objectives:
Stimulating Telehealth
Medicare Payment Reform.
Preventing Scope Creep
Fixing The Problems With Prior Authorization.
Lowering Burnout Among Doctors.
According to Resneck, who was appointed in June, assisting physicians and putting a priority on their well-being is crucial to achieving national goals. By trying to remove barriers and burdens that obstruct patient treatment, the AMA intends to solve the dysfunction in healthcare, he said.
Doctors who are overworked experience record bottlenecks, skipped breaks, lack of time for meals, and other negative effects on their health. According to a University of Manchester examination of 170 research involving more than 239,000 clinicians, professionals in emergency medicine aged 31 to 50 have the most job regrets in hospital settings.
In the study, it was also discovered that patients of exhausted medical professionals run more risks when receiving treatment. Delivering treatment remotely has suddenly become a global issue, and handling the heavy workloads that go along with it has been linked to administrative constraints and the usability of electronic health records.
Technology can reduce administrative duties for doctors in order to free up more time for them to concentrate on their patients.
Real-time prescription benefit software was implemented by UCHealth to simplify chores like calling pharmacies to inquire about prices or manually looking for cheaper options or coupons, as well as to give patients more information about how much their medications will cost.
Previously inaccessible information, such as more affordable solutions, is now visible to providers via the UCHealth EHR.
According to Dr. CT Lin, CMIO at UCHealth, the technology significantly reduces the administrative cost for clinical personnel and improves processes by keeping this knowledge available at the point of treatment and connecting with the EHR.
At the recovery plan's introduction in June, Dr. Gerald E. Harmon, a former president of the AMA, declared that America's doctors are a valuable and irreplaceable resource. He said that physician shortages, already anticipated to be acute before COVID, have nearly turned into a public health emergency. It will be considerably harder to get smart young people into healthcare and fill that anticipated shortage if they don't succeed with this recovery plan.