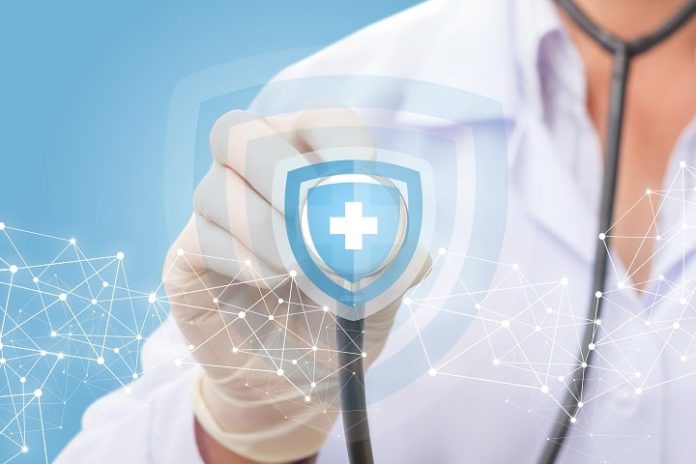 Health is a critical factor in every person's life. With the ongoing COVID-19 pandemic, everybody must be extra conscious about their health and safety. As such, everyone is taking advantage of their local healthcare services more frequently than they have previously. Healthcare services come in different forms and levels, including urgent care and primary care services. But what are the differences between the two? And how do you know what is best for you?
What is Urgent Care?
Urgent care refers to the delivery of walk-in or ambulatory medical care services outside of a hospital's emergency department. It is different from emergency care because urgent care patients only require minor medical emergency services, such as outpatient treatment of acute or chronic illness or injury that is not life-threatening.
Find out more about urgent care services at https://www.oswegohealth.org/.
What is Primary Care?
Primary care pertains to the day-to-day healthcare services given by a physician, specifically those trained in providing comprehensive initial contact and continuing care. Patients who seek the help of primary care physicians are usually experiencing undiagnosed signs and symptoms of disease or other medical conditions.
Urgent Care vs. Doctor Services
Primary healthcare services include health promotion, health maintenance, disease prevention, patient education, counseling, and diagnosis and treatment illnesses, in the following health care settings:
Offices
Longterm care
Inpatient
Home care
Day care
Urgent care services include treatment of various health conditions that need prompt treatment but not life-threatening that would require emergency care at dedicated clinics. When primary care practices are closed, urgent care facilities are the next best option.
Medical Situations
Urgent care clinics are usually walk-ins, but they also accept appointments. It is worth noting that urgent care should not be a substitute for emergency medical care—if a patient's condition is life-threatening, bring them to the nearest emergency room of a hospital or medical center.
Some examples of medical conditions handled in urgent care facilities include the following:
Fever
Eye irritation or redness
Sprains and strains
Severe sore throat or cough
Minor cuts or bleeding requiring stitches
Urinary tract infections
Skin rashes
Nausea and vomiting
Diarrhea
Minor fractures or broken bones
In a study, the most common causes of patients visiting primacy care facilities were identified in twelve scientific databases searched up to January 2016. The most common patient-reported reasons for visit include cough, abdominal symptoms, back pain, fever, pharyngitis, headache, dermatitis, leg symptoms, fatigue, and unspecified respiratory concerns.
Important Things to Know Before Visiting Primary Care
One way to determine which facility to visit if you or a family member is sick is to equip yourself with the right information about primary care services.
Choose Your Primary Care Physician
A primary care physician is highly knowledgeable, skilled, and able to provide comprehensive primary healthcare services through residency or fellowship training in acute and chronic care settings. Choose a doctor that you're comfortable with in order to establish a good long-term relationship to help maintain your health.
Referral
Primary care physicians may refer you to emergency care and hospitals depending on the severity of your medical condition. You might be asked to undergo laboratory tests, scan studies, and other diagnostic procedures that are not offered in primary care clinics. Once you have the results, you'll be asked to come back so that the primary care doctor can interpret the results.
If you're visiting a doctor who is specialized in internal medicine, you might be referred to other specialists. For instance, if your condition is beyond their scope of practice, such as a neurologic or reproductive health problem, you will be referred to the appropriate specialist, in this case a neurologist or a gynecologist.
Hours of Operations
Many primary care clinics follow normal business hours. It means that they are closed at nighttime, holidays, and weekends. When doctor's clinics are closed, your next best option is to visit an urgent care clinic.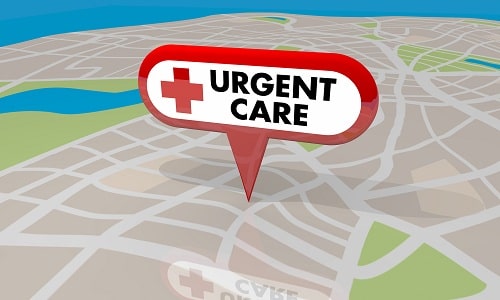 Important Things to Know Before Visiting Urgent Care
It's important to prepare before visiting any healthcare facility to ensure the smoothest experience possible. Knowing what to expect and do will help you choose between urgent care and seeking a primary physician's help.
Here are the important things you need to know before visiting an urgent care facility:
Choose the Right Urgent Care Center
You should start searching for an urgent care facility that is right for your healthcare needs. Do you know an urgent care clinic near you? Does the center accept your health insurance plan? What does the facility specialize in? Is your primary care physician affiliated with the urgent care center? Be familiar with the healthcare services that the urgent care clinic provides and their operating hours.
Some urgent care centers specialize in women's health, diabetic care, pediatric care, cardiovascular care, and geriatric care, which make these clinics a great choice if your family members have special or specific needs.
Reserve to Shorten Wait Time
Some urgent care centers allow appointments. You can contact an urgent care center ahead of time to check if they accept reservations. If they do, you can reserve a time slot to shorten your wait time. It's also possible to go online check-in by visiting the urgent care center's website to help you save a slot and see a healthcare provider sooner. Provide relevant initial data online so the staff can prepare for your arrival.
Know When to Visit
Urgent care clinics are usually open when many physician's offices are closed, such as during holidays, nights, and weekends. Expect to wait a little bit longer if you see patients ahead of you in line. You can call the urgent care center to inquire about the estimated waiting time and visit the clinic if it is not too busy.
Bring the Things You Need
Because urgent care clinics don't keep an extensive record of patients' medical history, bring any necessary medical documentation. These things include prescription medications, laboratory and scan study results, and recent health insurance information.
If you work as a nanny, babysitter, or general caretaker for children, prepare a parental authorization form if you're bringing a child who is not related to you. Also, make sure to bring an ID with you to verify your identity. Be prepared to pay for copays and other payments at the time of urgent care appointment.
Healthcare Professional
In urgent care clinics, the person who will treat you might not be a doctor. Trained nurses and physician assistants can also diagnose and prescribe treatment under the doctor's indirect supervision. These professionals offer initial treatment and recommend patients to follow up with their primary care physician or regular doctor.
Healthcare Costs
People are becoming increasingly unhealthy, which results in an increased disease burden on healthcare systems and may give you a sense of where healthcare is headed. So, how much does it cost to seek treatment in a primary care or an urgent care setting?
How much does a primary care visit cost? Typical co-pays for a primary care visit range from $15–25 USD. For a specialist, co-pays are between $30–50. Most health insurance plans require the insured to pay a deductible before taking over payments to a primary care physician.
Like urgent care clinics, primary care physicians charge uninsured patients for additional services. In a study, the average cost quoted was lower than the actual total costs paid for privately insured new patients in the same states at an average of $200. The average out of pocket healthcare cost was $49 for primary insured patients.
Urgent care centers have higher operating costs as compared to primary care settings. For this reason, the nature and scope of an urgent care operation requires a greater operating investment. Urgent care centers need to sustain their operation and stay profitable by contracting higher reimbursement.
Primary care doctor appointments accept insurance. Hence, they are more affordable than urgent care centers. However, as compared to emergency room visits, urgent care co-pays are lesser. Some urgent care clinics bill for ER services, so it pays to ask if the facility also bills as an ER to avoid paying more.
Why Choose Primary Care?
Choose primary care or a doctor's consultation if:
It is your first time to seek medical consultation.
You suspect you may have a disease without obvious signs and symptoms.
You want to have a regular doctor to see you and your family whenever you need one.
You prefer appointment setting than walk-in to avoid wait times.
Why Choose Urgent Care?
Choose urgent care if:
Your doctor's office is closed.
Have a minor medical emergency.
You need to undergo a laboratory or scans studies.
Your medical condition would require prompt and invasive treatment but isn't life-threatening.
Conclusion
As you can see, there are many differences between urgent care and primary care when it comes to type of healthcare services, medical conditions being treated, and healthcare cost, among others. Choosing the right one for your needs would involve knowing what things to expect from these healthcare facilities.
While urgent care services provide prompt treatment to various medical conditions, they should not be substituted for emergency care services for life-threatening cases. Urgent care facilities are considered your on-the-go option when doctor's offices are closed during weekends and holidays. On the other hand, primary care services are managed by specialized doctors, who are the initial point of contact of locals and establish longlasting patient-doctor relationship.