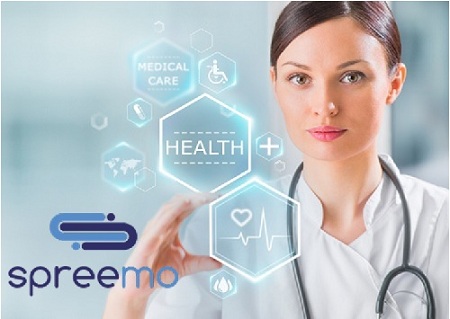 Spreemo Health today announced the launch of its new Spine Radiology Network, answering the overwhelming demand from Fortune 500 employers and other payers for an innovative healthcare solution that leverages the company's cutting-edge quality analytics to address one of the world's leading causes of disability: chronic back pain.
Back pain and spine care account for almost $100 billion in healthcare expenditures each year, a figure that the Spine Radiology Network will reduce by utilizing Spreemo Health's groundbreaking quality-grading framework to define best practices and reduce medical errors, thereby paving the way for a new era of enhanced outcomes for patients with spine-related back and leg pain.
"Despite explosive growth in treatment options and the rate of spinal surgeries, there has been no corresponding improvement in patient outcomes," said Spreemo Health CEO Ron Vianu. "Good and bad outcomes in spine care often yield 30-fold cost differences. That's why payers are willing to invest more in spine care — and why they've been demanding better solutions."
Those solutions must start by addressing diagnostic errors: a recently published Spine Journal study, conducted by the Hospital for Special Surgery and funded by Spreemo Health's Quality Research Institute (QRI), found diagnostic error rates of up to 43 percent.
"Diagnostic errors lead to a significant number of suboptimal outcomes in spine care," said Richard Herzog, MD, FACR, Director of Spinal Imaging at the Hospital for
Special Surgery and Executive Director of Spreemo Health's QRI. "By improving the accuracy and quality of diagnoses at the outset of patient care," Dr. Herzog continued, "Spreemo Health helps providers recommend the most appropriate treatments for the millions of people suffering every day from spine-related back and leg pain."
Helping providers is another important part of the solution introduced by the Spine Radiology Network. Reducing medical errors means not just identifying the best providers, but also partnering with them to help them improve. By bridging doctors and data scientists and drawing upon the research of Spreemo Health's QRI, the Spine Radiology Network will define, deliver, and standardize the highest level of diagnostic care for patients suffering from back pain.
"This is a tremendous step forward for Spreemo Health and for spinal care," said Vianu. "The Spine Radiology Network is raising the standard of care for chronic back pain by creating a nationwide network of world-class diagnostic centers specifically optimized for the needs of spine patients. The launch represents real progress toward eliminating health-crippling diagnostic errors for patients who are especially vulnerable."
Email 
qri@spreemo.com
 for more details about the Spine Radiology Network, including partnership opportunities for prospective payers and participating providers.
ABOUT SPREEMO HEALTH AND THE QUALITY RESEARCH INSTITUTE
Spreemo Health, ranked among North America's fastest-growing companies in 2015 and 2016, works with a rapidly expanding portfolio of Fortune 500 companies to connect clients covering tens of millions of patients with the highest-quality radiology providers nationwide. To better identify those providers, Spreemo Health founded the Quality Research Institute to lead the development of an objective, data-driven understanding of the emerging science of quality.
Media contact:
Stephanie Libous
(646) 428-0652